What We Do
Full Service, Full Featured, Full Speed Ahead
Search Engine Optimization (SEO Services)
The process of optimizing and ensuring relevance and organic visibility in the search engines results page.
Social Media Marketing
The process of building and growing and active engaging community around a brand/product/niche within the social media realm.
Wordpress Web Design
Website design & development using WordPress the world's leading user-friendly CMS for business class web designs.
Website Hosting
Providing website owners the ability to host a website on secure private servers giving them accessibility via the Web.
Howard SEM Group is a full-service Digital Marketing Agency providing a broad spectrum of Internet Marketing Services including but not limited to SEO Services, Social Media Marketing Services, PPC Management, WordPress Responsive Web Design, SEO Content Writing and many other custom tailored services for your business. Contact us today to see if we are the right fit for your needs!
We have the experience and work with large enterprises and small business owners alike. Whether you're looking for One-on-One Consulting, a full SEO/PPC Campaign or maybe a Mobile Responsive Website Design your in good hands as we fight for the WIN – WIN in Everything we do!  Contact us today to see if we are the right fit for your needs!
What Others Are Saying…
"Anthony and I have worked together on various projects including SEO, Web Design, and Business Coaching. He is extremely professional, and has a wealth of knowledge on internet marketing. I would highly recommend Howard SEM Group for all your online services."

Lake Tahoe South Shore Chamber Of Commerce | Communication & Membership Services Coordinator

"Anthony is top notch when it comes to search engine optimization. He really knows his stuff. He is also an excellent speaker and can explain the ins and outs of SEO to anyone who is new to the subject."

Tahoe Tactical Team / Director

"Anthony is highly professional and produces provable results. He has good listening skills and doesn't overcomplicate his answers. Before proceeding, Anthony makes sure that you've understood his response. In a quiet, patient manner, he will go back over old ground in a fresh, new way so even highly technical issues are clarified. He's gifted."

Independent Marketing & Communications Consultant

"It is easy to recommend Anthony for any and all services he provides. I have had a continuous relationship with Howard SEM Group since I signed up for his services in 2004. I recognized his talents and attention to detail immediately. His ability to articulate the inner workings of what he can do for search engine optimization made it clear that I needed him. I completely trust him with my company, which is almost impossible to find. He is the best in the industry, period!"

Northwest Window Washing, LLC. / CEO

"Anthony is the most knowledgeable SEO guy I've ever worked with. He makes an effort to stay informed of Google's latest algorithms and adjusts his strategies accordingly. I started working with Anthony a few years ago to develop my husband's law office website. His guidance helped us develop a really good looking site to be proud of. We couldn't afford to pay for seo at the time but now that we are, the site is ranking on page one for a bunch of our targeted key words. All thanks to Howard SEM Group! Earlier this year I also contracted Anthony to develop my real estate website, tahoesouthrealtor.com. I am so happy with how it turned out, and look forward to working with Anthony on my rankings in the near future. Thanks for all the help Anthony!"

TahoeSouthRealtor.com / Realtor - Owner

"Working with Anthony has proven to be a good business decision for SEO/SEM management and I highly recommend him. We're very happy with the relationship and he's a nice guy too. Don't tell him I said that though 😉 "

Deb Howard & Co. / CEO

"I've always said that resourceful people are always successful. I spent years working with Anthony. I've watched him develop and grow in business. Time and time again Anthony has overcome the challenges that owning and managing a business deliver. He's a "hand shake" kind of business man and is trust worthy."

A Perfect Impression / CEO

"Bottom line; Anthony Howard of Howard SEM Group created a customized keyword list formulated with intensive research and these were the results:   31 Google page 1 keyword rankings; 58 Google page 2 keywords rankings and over 100 keywords on page 3 Google   In addition to that, we've scored page 1 Google rankings for some extremely competitive keywords, landing us ahead of Amazon, Overstock, Zales, Tiffany and other major online retailers. When fierce competition forced some of our most important keywords to fall down a few notches, the team at Howard SEM went nuts and found a way to push them up higher. Anthony even had our competitors memorized by name and knew when they ran campaigns!   Since then, we have started an informational site with Howard SEM Group and look forward to a successful future with it as well.   Anthony is an honorable man who can be trusted to spend your money as if it were his own. His sheer tenacity means he always exceeds expectations, never backs away from a challenge, and he takes analysis and professionalism to a whole new level. Anthony is always up to date on Google's ever-changing algorithms and stays ahead of all the trends in the SEO business. Hiring him and the Howard SEM Group turned out to be one of the best decisions I've ever made."

MWR / CEO - Founder

"Working with Anthony and his team has been a valuable business decision. Howard SEM Group has fulfilled every promise and they go out of their way to make themselves available to any questions we may have. I look forward to continuing business with Anthony and Howard SEM Group."

Getaway Media / Communications Director

"Anthony was tenacious in addressing issues and finding solutions."

Principal Executive Coach / AccelU Advantage

"Anthony is a proven SEO expert in the field. His clients have seen great results using his services, and his leadership and professionalism with clients is top notch. I would recommend Anthony to anyone looking for SEO or Social Media help."

Principle Web Designer - Developer / AM Design

"Anthony is a true professional and one SEO guy you can trust. There are a lot of fakes out there, but Anthony definitely isn't one of those. He's a guy who really gets things done."

Razor Sharp Public Relations / President

"I first met Anthony in 2011 when he was graciously donating his time to a program designed to help new business owners get on their feet.  Through this program, Anthony helped me build my website and implement some basic SEO strategies.  A few years later I hired Anthony and Howard SEM Group to do all my SEO work.  Since then my page rankings and SEO results have climbed steadily.  Earlier this year, I hired Anthony and Howard SEM Group to design a new mobile friendly website with all the bells and whistles.  The new site is a masterpiece.  The design and usability of the site cannot be beat.  It feels very professional but maintains my personal feel and ease of use.  I highly recommend Anthony Howard and Howard SEM Group to help you with all your web design and SEO and SEM work!"

AdamSpicerLaw.com / Attorney
Don't Let The Year Pass You By!
Let's have a conversation and see if we are the right fit for your Internet Marketing needs. We don't believe in high-pressure sales, we only inform and educate. Let's start this conversation to see if the SEO Services we offer are right for your business success!
days

hours

minutes

seconds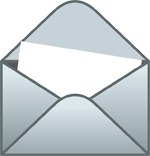 Contact Us Today!
"You don't have to be great to start, but you have to start to be great." ~Zig Ziglar