WordPress Web Design
Custom Mobile Responsive Website Design To Fit Your Business!
"You've got to start with the Customer Experience and work back toward the technology." ~Steve Jobs
WordPress Web Design
At Howard SEM Group there are not many days where we are not working on a WordPress website or re-design. We LOVE working with WordPress thus why it is our primary web design offering. No matter if your business is small needing a 5-10 page service website, or if it is large needing a scalable website that can grow with your companies success our WordPress Web Developers can handle your project. We build Mobile Responsive Web Designs that are able to adjust to your device whether it is a smartphone, pad, laptop or desktop computer. This is what we do, and we are good at it!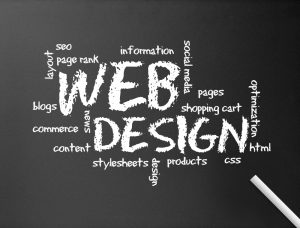 Why WordPress you ask…
The Foundation of WordPress has an already built, easy to use, plug-n-play back-end. Making it easy for you to edit content and imagery, add videos, change navigation, add pages, categories, posts, and on… and on…. and on….
It's User-Friendly and gives you back the control whereas in other technologies or content management systems you would need to have a webmaster or designer on call to make even the smallest of edits or updates. It is extremely intuitive and very easy to learn.
It is the Leading, if not the most sought after and used (CMS) Content Management System on the web, with an extremely high focus of use for Blogs and Business Websites thanks to it's scalability, ease of use, and automatic updating. WordPress takes security seriously and regularly publish updates to help keep your site secure & running smoothly.
The Flexibility makes it the most versatile CMS on the web. Through it's thousands of plugins/extensions built exclusively for WordPress it can handle whatever your needs may be (ex. and eCommerce store, a Blog, a Business website)
WordPress is SEO-Friendly, and it is built very clean and easy to be crawled and read by the search engines. Our SEO consultants and chief strategist love the clean code, and easy maneuverability that Google and other search engines love so much. Our chief strategist does not take endorsements or referrals lightly, though this is the only content management system he endorses and refers to the clients he has worked with over the years & still to this day.
WordPress was used by more than 23% of the top ten million websites one the web, with more than 60+ million websites on the web as of Jan 2015 according to Wikipedia.
And, the best thing about WordPress is it is FREE, yup FREE. It is  Open Source, meaning anyone is freely open to use, study and copy or change the software. This is one less item that companies have to purchase and it allows web designers creativity to soar with such open access to all the benefits.
Our skilled Web Development and Design team at Howard SEM Group are experts in designing customized themes for your WordPress website needs. Whether you need a facelift, a new site, a creative plugin or have a custom project your needing help with, we can help! The coffee is hot, so let's start out with a conversation. Give us a call today at 1-877-439-7265
Pricing
Call Today for a Custom Quote
---
Whether you need a custom website for your service business, or your eCommerce store give us a call and we will put a custom proposal together that fits your needs and goals.
Perfect for any type of business!
Deliverables depend on availability (generally 2-4 weeks depending on needs)
Available for custom theme & plugin development
$299. Website Speed Tune-Up
---
Perfect for website owners looking to increase their website page load speed for a higher quality visitor experience
Google has pointed out that website/page speed is a factor in their ranking algorithm. So with this knowledge every site owner should be considering site speed as part of their overall website health and maintenance.
Deliverables depend on availability & site details (generally 10-14 days depending on availability & site needs)
Monthly Webmaster Maintenance Services & Support
Coming Soon…..Stay Tuned…
---
"If you can't explain it simply, you don't understand it well enough" ~Albert Einstein